Discography of Haroldo Mauro Jr.
as main artist

BOSSA NA PRESSÃO (Delira Música, 2005)
With bassist Sergio Barrozo and drummer Duduka Da Fonseca.
Listen | Buy
as composer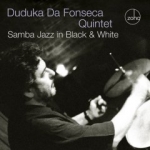 SAMBA JAZZ IN BLACK AND WHITE - Duduka Da Fonseca Quintet (Zoho, 2006)
Grammy nominated Brazilian drummer Duduka Da Fonseca recorded Terra de Angara — Mauro's first composition — on his second album, Samba Jazz in Black and White.
Listen | Buy
as sideman

ANOTHER FEELING - Thiago de Mello & Dexter Payne (JSR, 2006)
This album's chamber instrumentation makes for an intimate atmosphere. Payne on clarinet, Thiago on percussion and four pianists playing on alternate tracks: Haroldo Mauro, Helio Alves, Cliff Korman and Richard Kimbal. Ithamara Koorax is a guest singer.
Listen | Buy
---

BEM BRASILEIRO COM ALGUNS SOTAQUES - Thiago de Mello (Ethos Brasil, 2005)
Brazilian composer and percussionist Gaudêncio Thiago de Mello has recorded several albums in the US. This however, is a very special one, because it is the first Thiago's CD produced, recorded, mixed and released in Brazil. Mauro plays on several tracks with bassist Paulo Russo, drummer Cesar Machado and guitarrist/co-producer Flávio Goulart. There are also a number of fine guest musicians, both from Brazil and the US, such as Paulo Moura, Hamilton de Holanda, Cliff Korman, Idriss Boudrioua and many more.
Listen | Buy
---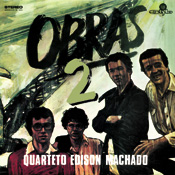 OBRAS II: O PULO DO GATO - Edison Machado (Whatmusic, 2004)
Originally recorded in 1971, when Mauro was a member of the Edison Machado Quartet, this album was released for the first time in 2004 by label Whatmusic, of London. Legendary trombonist Edison Maciel is a special guest. Ion Muniz (tenor-sax) and Ricardo Santos (bass) are the other musicians of Machado's group. "Playing with trombonist Edison Maciel, another great artist like Machado, was a treat" writes Mauro on the album's liner notes.
Listen |
---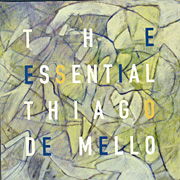 THE ESSENTIAL THIAGO DE MELLO - Thiago de Mello (JSR, 2001)
This is a compilation of recordings made by Thiago de Mello during the seventies and eighties, with a cast of fine musicians including Claudio Roditi, Dom Salvador, Cliff Korman, Paul Meyers, Romero Lubambo, David Finck, Paulo Braga and Helio Schiavo. Mauro plays acoustic piano on three tracks with drummer Helio Schiavo, bassist Nilson Matta and guitarrist Celso Mendes.

---

LANGUAGE AND LOVE - Joyce (Polygram Records, 1991)
Recorded in New York City, 1991. Mauro plays acoustic piano on tracks Arrebenta and Na casa do campeão with Tutti Moreno, Paul Socolow, Rodrigo Campello, Bob Mintzer, Gil Goldstein and others.
Buy Language and Love...
---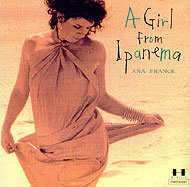 A GIRL FROM IPANEMA - Ana France (Yamaha Jazz, 1990)
Singer Ana France with Luis Braga (flute), Claudio Celso (guitar), Sergio Brandão (bass), Manoel Monteiro (drums) and Frank Colon (percussion). Mauro plays keyboards. Recorded in March, 1990 at Eumir Deodato's Duplex Studio in New York City.
---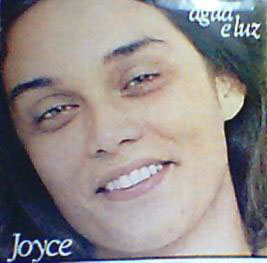 ÁGUA E LUZ - Joyce (Odeon, 1981 - LP)
Recorded in Rio de Janeiro. Mauro plays on track Monsieur Binot with a featured solo. Fernando Leporace on bass, Tutti Moreno on drums, Joyce also on guitar. Originally released on LP, the album has been reissued in 1993, on CD, together with Joyce's preceding album Feminina (1980).
Buy Agua e Luz & Feminina...
---